About Us
"The human spirit is one of ability, perseverance and courage that no disability can steal away".
Overview
Fighting with a Mental Disability especially in a society that understands very less about behavioral changes and challenges these people face can be a tedious issue. We, 'The Prabodhini Trust' we take care of these challenges since 1977. Our organisation was founded and formed by late Mrs. Rajani Tai Limaye on 1st January 1977.
As an organisation we have been striving hard for these innocents to get stand and recognition as an individual in a society . Our management, trustees and the staff have been putting in a lot of efforts to encourage parents and make these children self-reliant for day to day life not only in their everyday activities, but also to take up the challenges to become financially independent.
All we need is support, belief, Co-operation and devotion from individual's parents that is the key factor. Along with this we have caring staff and the kind society that they have contributed in Rajani tai's brainchild in a significant way to overcome all types of problems.
​We believe that people living with Mental Disability must have the access to their rights and opportunities and all of us are committed to the cause of supportingperson's with Mental Disability.
PRABODHINI TRUST is an institution for the training, education and rehabilitation of the Specially Challenged situated at Nashik, Maharashtra, India.
Purpose
We provide,
Education, Support, Treatment and Care to persons affected with a Mental Disability or Emotional Illness /mental conditions rendering them unable to function​ normally.
After care and vocational support at our rehabilitation centre to ensure complete integration within society.
Care and support to the parents/caregivers by involving families and rendering psycho-education, & therapy
In India as per 2001 census Over 90% Mentally Disabled Individuals are untreated. PRABODHINI TRUST NASHIK since 1977, enables Development and Inclusion of individuals living with Mental Illness and Emotional Disorders Mrs. Rajani tai Limaye commenced this mission with the vision to support underprivileged innocents with enormous dedication and courage in spite of facing many problems , opposition from many parents and society , she managed to establish a trust & started her first school by the name " PRABODHINI VIDYA MANDIR " for specially challenged individuals on a small scale in her maternal house.
It was a challenging journey as over the period of time more enquiries for admissions have started but there was lack of classroom facilities &funds, eventually we achieved and accomplished our journey towards facilities as fully equipped buildings below :
Prabodhini Vidyamandir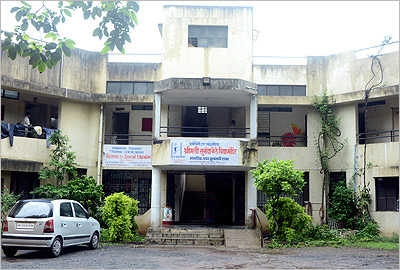 Sunanda Kele Vidyamandir
Prabodhini Workshop
Prabodhini Teacher's training centre
Prabodhini Divyang Punarvasan Gruha