Prabodhini Teacher's Training Centre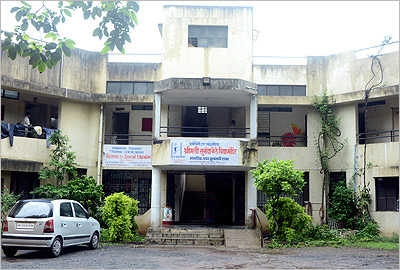 Specialized teachers we required to teach specially abled children. Realizing this need, the Prabodhini trust establisted a teachers training centre in 1996.
Student from any stream ( Science, Commerce & Arts) having cleared 12th standard can apply for the course. In the beginning this was a one year diploma but from 2003, the diploma course is for two years.
This Diploma is recognised by R.C.I new delhi and all the examinations and syllabus are controlled by them. One can get a job as a special teacher anywhere in India after this deploma.
One can get a job in mentally disabled school, normal school as a special teachers as a roaming tutor in Sarva Siksha Abhiyan or take private tutions.
350 students, who have secured this diploma from our institution are working in different places.
Before the Siksha Abhiyan started, DPEP and FC and other courses were arranged for regular tutions in the training centres. The PATP course by IGNOU was also carried out by the our centre.
It is mandatory that the special teaches have to renew their registration number every 5 years.
Prabodhini Teacher's Training Centre
Diploma in Special education (Mental Retardation),
Behind ITI in front of Sushil Hospital,
Satpur, Nashik.
Phone No – 91-0253-2362723/24