Prabodhini Balmargdarshan Kendra Baalwadi (Savali)
Age Group – 3 to 6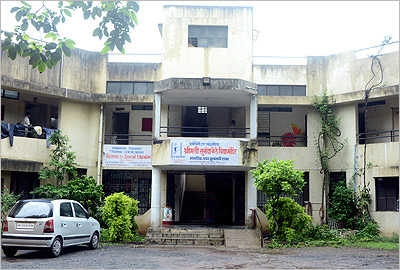 Functioning
Savali, this nursery to kindergarten school which admits children's from 3 to 6 years. It is our belief and experience that the earliest these specially abled children go to school, faster they progress. Every child learns efficiently and very well taken care by our staff and teachers, they take special efforts for these kids to educate them from their early learning age.
These children find it difficult to perform simple day to day activities. Like personal hygiene, brushing, eating, wearing clothes and wearing shoes. The teachers teach them all these activities with lot of patience, love and persistence.
Children progress faster due to speech therapy and physiotherapy. The special teacher, assistant teacher and attendant take care of the children. It gives great pleasure to see a crawling child walk. After 6 years, the children go from nursery to primary section of Sunanda Kele Vidyamandir.
Most of them love music and songs. They are taught day to day routine activities through entertaining games. Most of the children find it difficult to talk and communication has to be done through gestures.
It was a first early intervention school in India for under privileged kids. It comes under Sunanda Kele School.
Prabodhini Balmargdarshan Kendra Baalwadi (Savali)
Behind ITI, Front of Mutha Hospital, Satpur, Nashik
Phone No. – 91-0253-2362723